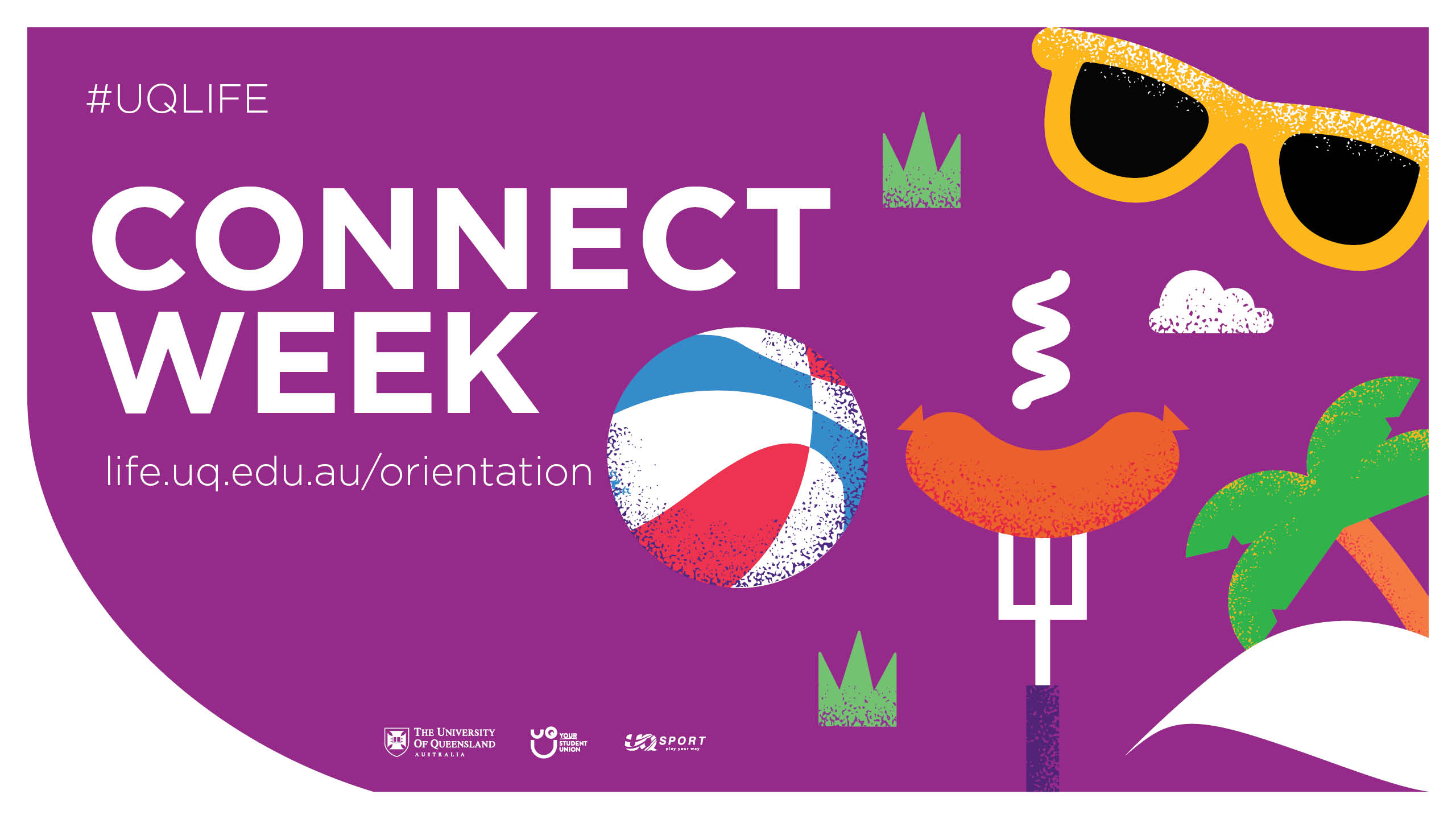 Connect Week is all about making connections at university that last a life time. It will be an opportunity to start connecting with your peers, going to social events, joining clubs and societies and more. This jam packed week has a lot to offer, so get ready kick start week 1 with a bang.
Things to do during Connect Week
Connect yourself to UQU clubs and societies.

Attend major social events to build connections and get a feel for your #uqlife

Stop by the Welcome Hub. The hub is a great place to get further information, receive freebies, win prizes, listen to live music and sit back and relax.

If you are studying offshore, sign up to the Virtual Village .This program is led by UQ students and connects students online based on hobbies such as food, travel, art, entertainment and more. Or create virtual study groups with others in your region with Study Bubbles.
To view event sessions: Click on the tabs below to view sessions and events being held at your campus or simply click 'All' to view all events from all campuses. Click into each event for further information about dates, times, sessions and registration information.
No matching events
---
The combination of search terms or filter choices did not match any events or there are no current events in this section. Try searching again or using fewer selections.