What is Orientation Week?
Orientation Week (O-Week) is a program of social and academic activities designed to introduce students to life and study at UQ. O-Week is generally held twice a year in Semester 1 and 2 the week before classes to help students settle into UQlife before the academic year begins.
O-Week offers social events, sporting activities and study and support programs to help familiarise students with their campus, help them meet people and feel prepared for the year ahead. More importantly it is about feeling connected and comfortable with your university and having fun!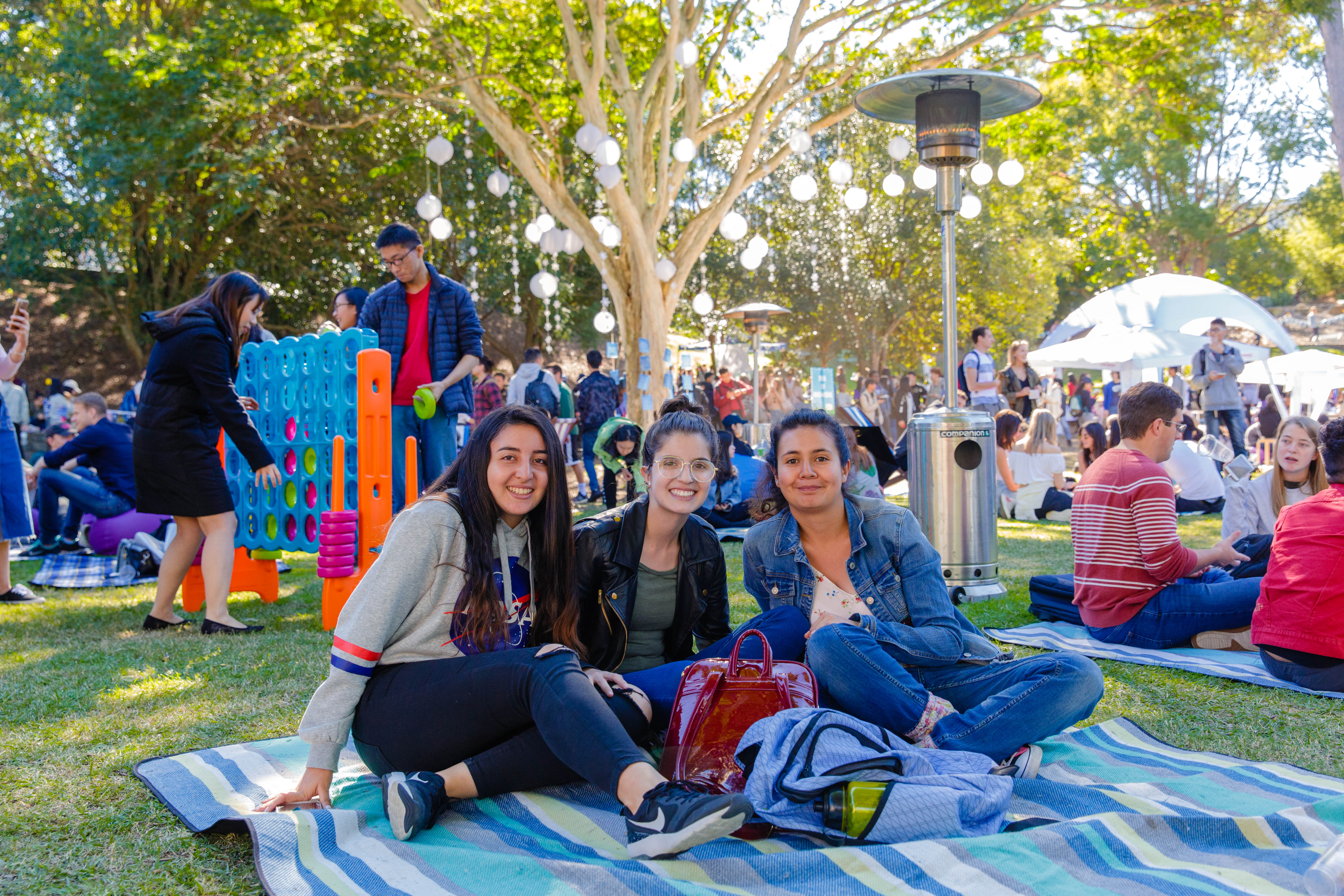 Do I have to attend O-Week?
Orientation is an important step of starting university so attendance is considered essential. Some sessions during orientation are considered compulsory while others are recommended or simply great ways to get to know other students.
Compulsory information and welcome sessions are generally held by your Faculty or School. 'Getting Started' information sessions are conducted by Student Services and are compulsory for all international students and highly recommended for domestic students. 'Safety in Australia' is also compulsory for all new international students.
In addition to compulsory sessions, we recommend you take advantage of everything from academic and personal skills development, to 'speed friending' and the free barbecues! To discover what sessions you need to attend and what social events are on offer, simply go to the 'Find Events' page on the Orientation website where you can find the full program list.
How do I know which O-Week activities to attend?
The online Orientation Planner helps you create your own plan. It will help you find the faculty or school activities relevant to your program of study, link to the location and allow you to save a copy to your calendar. Start planning your events
What can I do during O-Week?
O-Week offers you social, sporting, study and support sessions and events to help you get familiar with the campus, meet people, get prepared for study, find out who's there to help and most importantly...have fun! Keep an eye out for some of the below activities:
Activities include:
Faculty and School welcome sessions.
Compulsory international student sessions.
Information sessions on the services to help you with personal and academic life: Accommodation Services, Health Services, Student Services, UQ Union, UQ Library, UQ Sport, IT Services and more;
Events and activities to meet people, build friendships and join clubs and societies.
Take a campus tour.
Market Day
This is one of the biggest days of the year where the whole university gets involved. Market Day will help you connect with clubs, societies, sporting clubs and services across the university. This is a jam packed day full of food, entertainment, freebies and discounts